Profile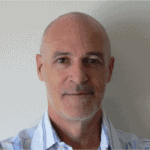 Ian McKinley
About Me:

I live with wife in Switzerland and, despite being retired, work as much as ever – because it's fun! I like to keep fit and write science fiction as a hobby.

Read more

I am a Scot, but have lived in Switzerland for 40 years and now also have Swiss citizenship. I have always been good at science but terrible at languages, so it is strange that I am now in a country with 4 national languages – none of which is English (although most people speak it well).

I love to go into the mountains and, as live beside a river, regularly swim in it during summer. I also love scuba diving – which Switzerland is not good for. However, I can often combine holiday with work and have been able to dive in many countries around the world.

As a hobby, I write science fiction and recently had my 8th novel published (a list is here – https://www.mckinleyconsulting.ch/after-hours. These near future stories often show possible impacts of climate change (more about this in a free e.book – https://www.twbpress.com/globalwarming.html)

My Work:

I am a self-employed consultant specialising in radioactive waste but, due to similarities, have worked also on areas related to climate change (e.g. "Carbon capture and storage)

Read more

I work as a consultant in the rather exotic field of radioactive waste disposal – which is much more varied than you might expect. Although I am a chemist, I have been involved in projects involving engineering, geology, biology and all kinds of environmental sciences. This work also takes me to all kinds of strange places – in countries like Jordan, Brazil and the Philippines.

I do a lot of work in Japan, so was especially busy after the Fukushima accident. Very strangely, the contamination we were measuring in Fukushima was very similar to that I measured in West Scotland during my PhD in the late 1970s!

Recently a special interest has been in looking at the risks associated with climate change and also the options to reduce its impact.

My Typical Day:

I usually work from home – so bed to my office takes about 10 seconds. I work on a computer, using video conferencing to talk to my colleagues. I don't really have typical days – I have some short periods when I will be very busy on a project, working 10 hours per day and seven days a week. At other times it's very quiet – giving me lots of time for my hobby.

It is different when I am abroad – especially in Japan. Here I work with Japanese colleagues in their offices or teach at Japanese universities. Luckily, they all speak very good English, although I often need to use machine translation of Japanese reports.

Read more

Since COVID I have been mainly working from home in Switzerland  but, under normal conditions, I work a lot with clients in other countries. My main clients are in Japan, but I also travel a lot to the UK and Sweden.

My day is very different depending on where I am. In Switzerland I spend a lot of time working at a computer, but in Japan I may be working in an office together with my Japanese colleagues or teaching at a university.

What I'd do with the prize money:

I would like to make a video about the importance of combating global warming.

My CV

Education:

St Patrick's High School, Dumbarton

Glasgow University (BSc & PhD)

Qualifications:

O level: Chemistry, Physics, Arithmetic, Mathematics, Geography, English, French, Mechanics

Higher: English, Maths, Chemistry, Physics, Geography

BSc in Chemistry

PhD in Nuclear Geochemistry

Chartered Chemist

Work History:

Summer jobs in Parks Department (Dumbarton, Scotland)

Scuba diver in marine archaeology project (Shetland, Scotland)

Research Scientist, Institute if Geological Sciences (Harwell, England)

Research Scientist, Swiss Federal Institute for Reactor Research (Switzerland)

R&D Coordinator, National Cooperative for Radioactive Waste Disposal (Switzerland)

Director of International Services and Projects, National Cooperative for Radioactive Waste Disposal (Switzerland)

Current Job:

Employer:

My Interview

How would you describe yourself in 3 words?

international environmental consultant

What did you want to be after you left school?

Scientist

Were you ever in trouble at school?

Occasionally

If you weren't doing this job, what would you choose instead?

Science fiction author (although this does not pay well!)

Who is your favourite singer or band?

Elbow

What's your favourite food?

Haggis Pakora

If you had 3 wishes for yourself what would they be? - be honest!

Have one of my novels made into a movie, get new knees (wrecked by running and skiing) and spend more time diving.

Tell us a joke.

Three time travellers caught in a time loop walked into a pub..., walked into a pub..., walked into a pub...
---
---